Hisham, Project Officer at the ICMC Office in Irbid, Jordan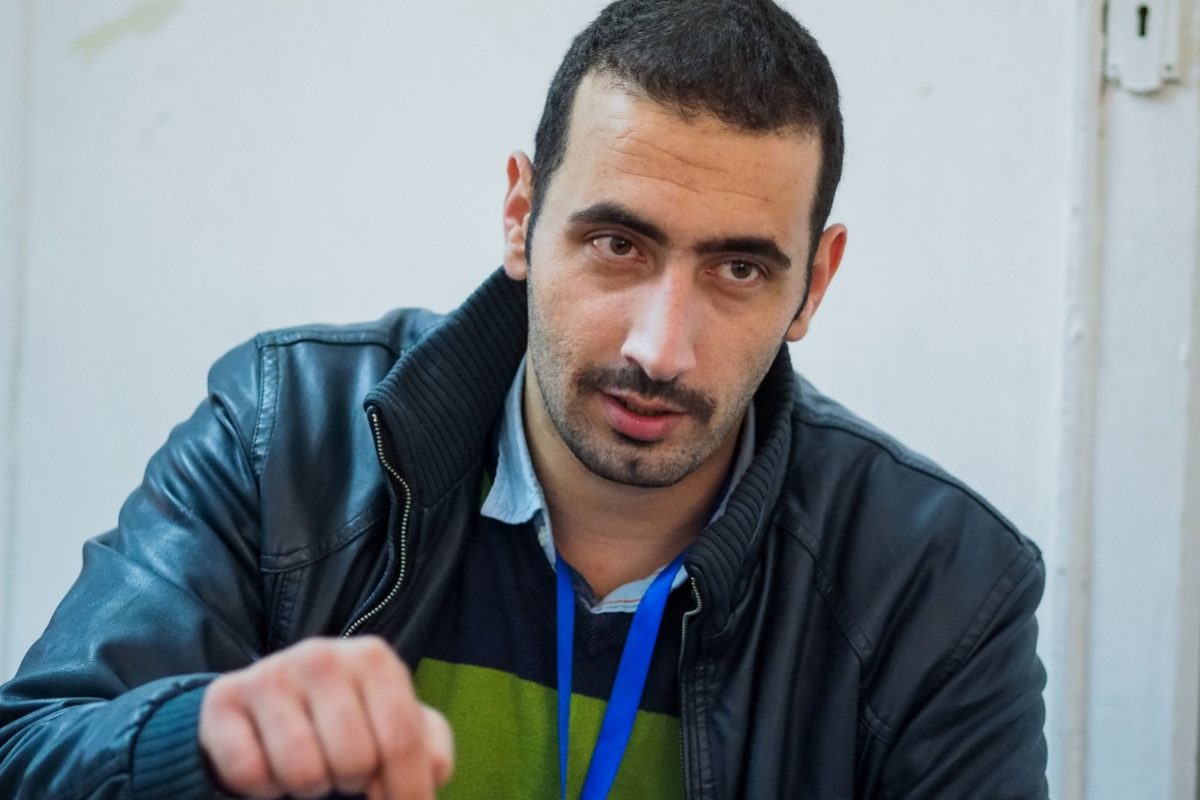 Hisham Ababneh works as Project Officer at the ICMC office in Irbid, in Northern Jordan. As part of his duties, Hisham coordinates the field visits of ICMC's caseworkers, who identify vulnerable Syrian and Jordanian families and refer them to ICMC for assistance. He is also responsible for overseeing all identification activities and ensuring the quality of service provision.
How did you get into humanitarian work?
I studied nursing at the Jordan University for Science and Technology, and after graduating I worked in a medical clinic for a couple of years. I have always considered nursing as a humanitarian job in itself: it is an act of altruism and humanity, through which you can truly help others. I soon realized that I wanted to focus on this aspect of my profession, and for this reason I joined the Jordan Health Aid Society (JHAS), a non-profit organization providing primary healthcare services to Syrian refugees in the country. For a few months, I worked in the Zaatari refugee camp, in Northern Jordan, where I was providing Syrian refugees with medical assistance. Following this experience, I remained in the Zaatari camp for more than two years, during which I worked as a Health Field Coordinator for International Relief and Development (IRD), an American NGO, and as a Senior Community Outreach Officer for the International Rescue Committee (IRC). When my contract ended, I knew that I wanted to continue working in the humanitarian field, so I joined ICMC in January 2015. I am happy to have found a job that I really love doing, and which gives me great motivation.
What are your responsibilities as Project Officer at ICMC Jordan?
I am responsible for overseeing the implementation of ICMC's projects in Irbid, making sure our assistance towards the beneficiaries is delivered efficiently and professionally, according to needs. I am involved in the whole project management cycle, so I take care of the administrative, logistical, and operational aspects of our projects. I also provide coordination between ICMC and other NGOs and United Nations agencies working in the area. This type of coordination is crucial: whenever ICMC does not have the capacity to provide assistance to a household, we refer the family to a partner organization or service provider which is able to help.
How do ICMC's caseworkers reach out to the households in need of assistance?
All our work is grounded in outreach activities. ICMC's caseworkers and volunteers visit hundreds of households in the region and undertake an initial assessment: thanks to the information collected, we can identify the needs of each family and their degree of vulnerability. The caseworker will then visit the household a second time to verify the initial assessment. If the family is found to be eligible for aid, they receive the most appropriate type of support: relief items for the winter, hygiene packages or rental assistance. After beneficiaries receive aid from ICMC, I also evaluate their level of satisfaction with the quality and quantity of the assistance received, and I gather suggestions for improvement. Beneficiaries often report that what they appreciate the most is being treated with dignity and respect: for ICMC, they are human beings rather than just beneficiaries of humanitarian aid.
What are the daily challenges of your job?
The ICMC team is truly multicultural, as it is composed of staff with different educational and cultural backgrounds. This is a challenging and, at the same time, extremely interesting aspect of my job. Some staff members have experience in mechanical engineering, others studied business administration, some have lived in big cities and others come from rural areas. We often have completely different mindsets and perspectives, and yet we all share the same passion for our work. I have learned a lot from my colleagues, and I also managed to create great friendships in the office.