ICMC Church Members Discuss the Role of the Church in Protecting the Most Vulnerable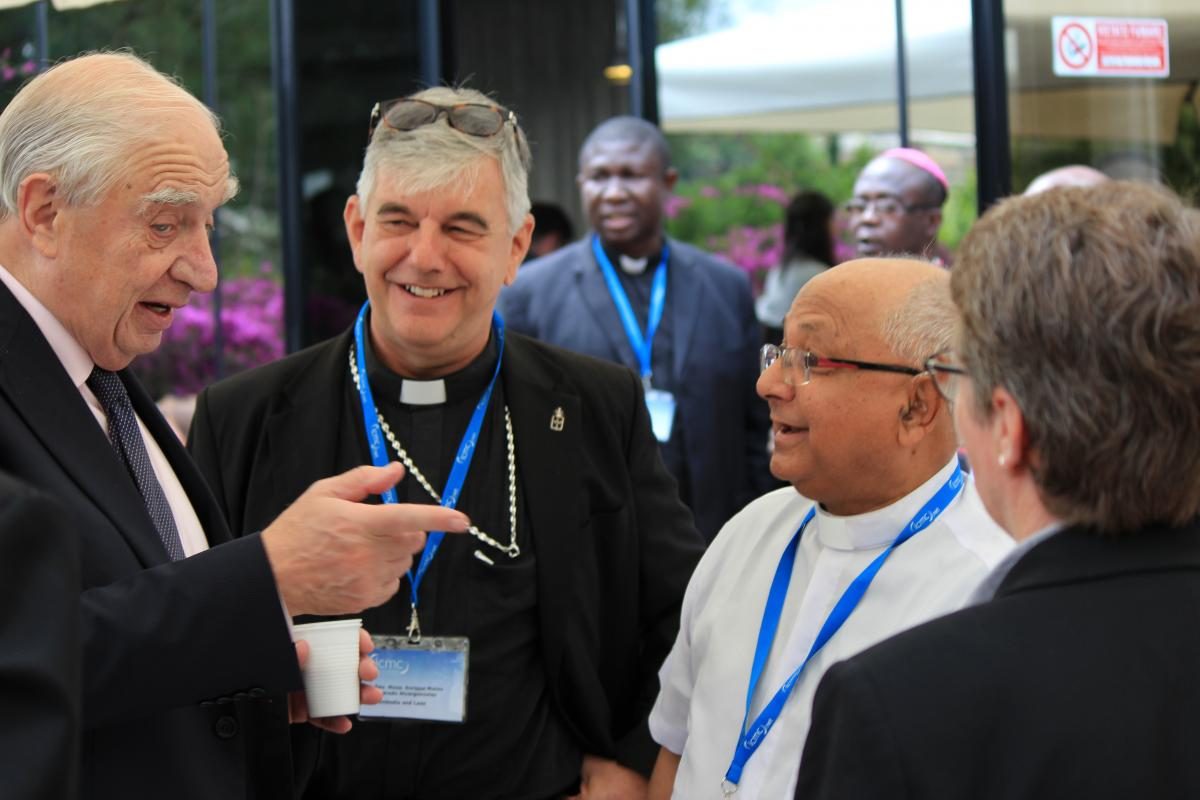 On 26-27 May 2014, the International Catholic Migration Commission (ICMC) met in Rome with Bishops Conferences worldwide to discuss the role of the Church in helping vulnerable people on the move.
During a time when European nations increasingly vote for anti-immigration and far right parties, champions are needed to turn back the tide of xenophobia. Pope Francis has stepped up as a champion for the migrant, and speaks of creating a more hospitable world for people on the move. His agenda invites the ICMC Council to increase the protective role of the church, creatively partner with other sectors and develop new and much needed solutions.
Sir Peter Sutherland, UN Secretary General's Special Representative on International Migration, further emphasized this view: "As a Catholic, I believe in its founding principles. I believe in the dignity of man and the equality of man. And for this reason I believe in European integration, and I believe in global integration, and the institutional mechanisms that support this."
"Pope Francis espouses the cause of migrants, and he does so obviously reflecting the values of the Church", sir Sutherland continued. "It is time for this type of thinking, because otherwise we may justifiably fear that the overwhelming tide of nationalism and anti-immigration will overwhelm us."
Laura Thompson, Deputy Director General for the International Organization of Migration, also spoke of the role of civil society organizations – like ICMC and its Church members – in creating strong and just migration governance. "You are key to this dialogue; you can inform and educate your communities, about the realities of migration", she commented. "We need voices and leaders who will challenge those who pretend we can stick our head in the sand about the role and relevance of migration in all our societies."
ICMC aims to restore dignity and inspire change. It serves and protects uprooted people – refugees, internally displaced persons and migrants – regardless of faith, ethnicity, or nationality. The organization responds to the challenges of people on the move and their communities, advocating for durable solutions via our worldwide network of Catholic Bishops Conferences, government, and non-governmental partners.