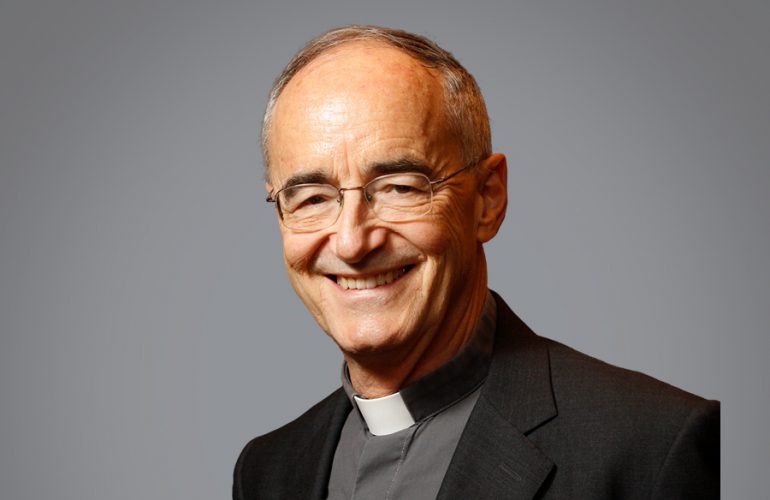 H.E. Cardinal Michael Czerny, S.J.
Under-Secretary, Migrants and Refugees Section
Cardinal Czerny is a Czechoslovakian-born Canadian Catholic Priest, whose work in Canada, Latin America, Africa and Rome has focused on serving faith and promoting social justice. He was appointed Cardinal Deacon and protector of the Church of San Michele Arcangelo, Rome, since October 2019.
Cardinal Czerny joined the Jesuits in 1964 and was ordained Priest in 1973. He holds a doctoral degree (PhD) in Interdisciplinary Studies from the University of Chicago.
Between 1979 and 2016, among other responsibilities, Cardinal Czerny founded and directed the Jesuit Centre for Social Faith and Justice in Toronto; was Vice-Rector of the University of Central America in San Salvador and Director of its Human Rights Institute; founded the African Jesuit AIDS Network; served in the Social Justice Secretariat at the Jesuit General Curia in Rome; headed the office of Cardinal Peter Turkson at the Vatican's Pontifical Council for Justice and Peace.
In 2016, Pope Francis appointed him Co-Under-Secretary of the Migrants and Refugees Section of the Dicastery for Promoting Integral Human Development.