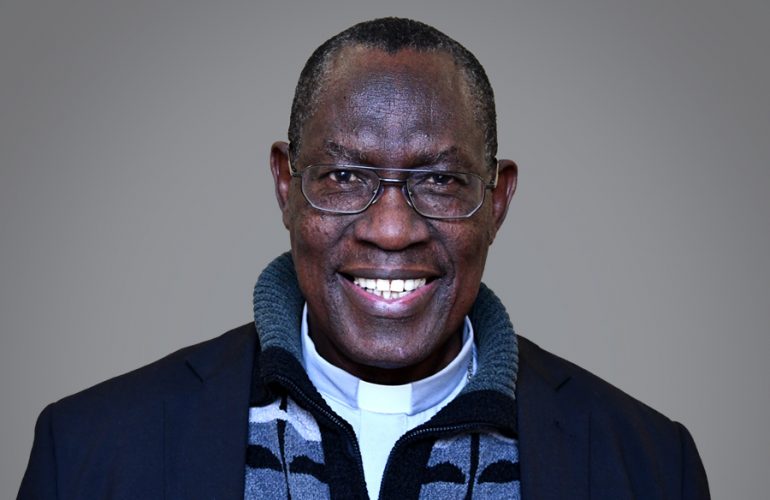 H.E. Archbishop Simon Ntamwana
Archbishop Simon Ntamwana is from Burundi. He studied philosophy and theology at the Pontifical University in Rome, where he specialized in social sciences and contemporary atheism, graduating with a Bachelor of Theology degree (1974) and a Doctor of Philosophy degree (1976).
Ordained in 1974, Bishop Ntamwana served as Rector of the diocesan seminary (1976-1979) and then as Vicar General (1977-1989) of the Muyinga Diocese before becoming pastor of Gitaramuka Parish in Muyinga (1979-1989). In December 1988, he was named Second Bishop of the Bujumbura Diocese, and, in 1997, was installed in his present position of Metropolitan Archbishop of Gitega.
Bishop Ntamwana has fulfilled a number of roles within the Burundi Catholic Bishops' Conference and the Symposium of Bishops' Conferences of Africa and of Madagascar and has presided over the Association of Bishops' Conferences of Central Africa (2008-2014). He was also a consultant to the Sacred Congregation for the Evangelization of Peoples from 1993 to 2003.