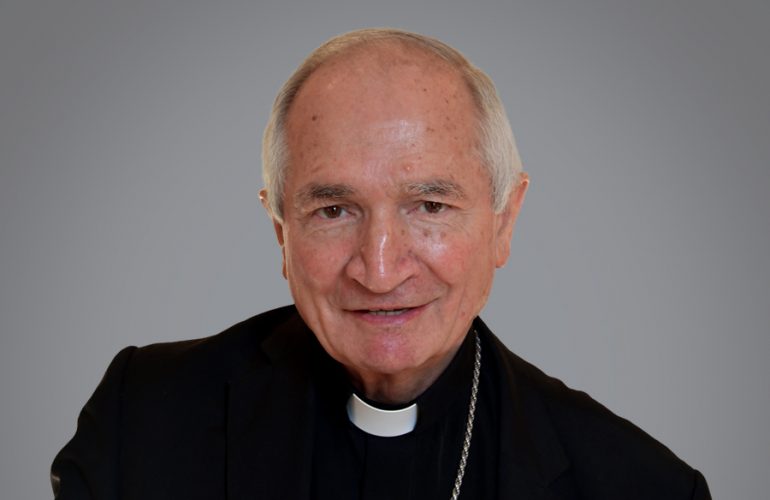 H.E. Archbishop Silvano M. Tomasi, C.S.
Archbishop Silvano Maria Tomasi C.S. was ordained Priest in 1965. He earned a doctoral degree (PhD) in Sociology from Fordham University, USA and co-founded the Center for Migration Studies, a think tank based in New York.
In 1989, he was appointed Secretary of the Pontifical Council for Pastoral Care of Migrants and Itinerant Peoples. Appointed Archbishop of Cercina and Apostolic Nuncio to Eritrea and Ethiopia, he was consecrated in 1996 and transferred to the titular see of Acelum. Bishop Tomasi was appointed Apostolic Nuncio to Djibouti in 2000.
From 2003 and until his retirement in February 2016, Archbishop Tomasi was the Permanent Observer of the Holy See to the United Nations in Geneva, where his interventions on such topics as human rights violations; child sex abuse in the Church; the need to ensure protection of the most vulnerable in a "burgeoning and mercurial economic system"; jihad; and the use of lethal autonomous weapons systems attracted considerable attention.