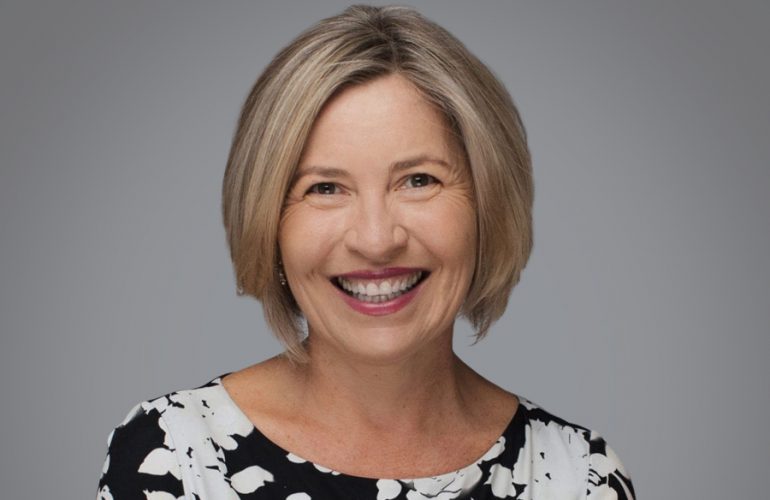 Dr. Anne Therese Gallagher AO
Dr. Anne T. Gallagher was elected ICMC President at the Council Plenary Meeting held in Rome on March 2018.
An Australian-born lawyer, practitioner and scholar, Dr.Gallagher is an expert on migration, human rights and the administration of criminal justice. Her experience spans more than 25 years and over 40 countries across Africa, the Americas, Europe, the Middle East and Asia.
Dr. Gallagher began her international career in 1992 as a legal officer with the United Nations. From 1998 to 2002 she was Senior Adviser to Mary Robinson, High Commissioner for Human Rights – playing a key role in the development of international laws and policies and coordinating UN agencies to that end.
Since 2002, Dr. Gallagher has continued to work closely with the UN while holding multiple leadership positions, including with the world's largest criminal justice intervention against trafficking (2003-present). Her current posts include Co-Chair of the International Bar Association's Presidential Task Force on Human Trafficking; Member of the International Organization for Migration's Advisory Board; and Academic Adviser to Doughty St Chambers (the UK's leading civil liberties law firm). In April 2019, Dr. Gallagher was appointed as Director-General of the Commonwealth Foundation.
A practicing Catholic, Dr. Gallagher was involved, from the earliest stage, in the Vatican's efforts to address human trafficking and is currently a member of the Archbishop of Sydney's Taskforce on Modern Slavery.
Dr. Gallagher has lectured at many universities including Oxford, Cambridge, Harvard and Stanford. Her publications include many articles in major scientific journals, as well as two reference texts: the prize-winning The International Law of Human Trafficking (2010), and its companion volume, The International Law of Migrant Smuggling (2014).
Dr. Gallagher has received multiple awards for her work including the Australian Freedom Award (2011), the U.S. Government Trafficking in Persons Hero (2012), the Australian National University Alumni of the Year (2013), and the Peace Woman of the Year (2015). In 2012, she was appointed Officer of the Order of Australia for her distinguished service to law and human rights.
Dr. Gallagher holds a Bachelor of Arts and Bachelor of Laws from Macquarie University; a Master of International Law from the Australian National University and a Doctor of Philosophy from the University of Utrecht.