ICMC and Caritas Mali Partner to Fight Human Trafficking. And You Can Help.
A new program by ICMC and Caritas Mali aims to prevent recruitment by traffickers and help women and girl survivors of trafficking rebuild their lives. Your donation can help.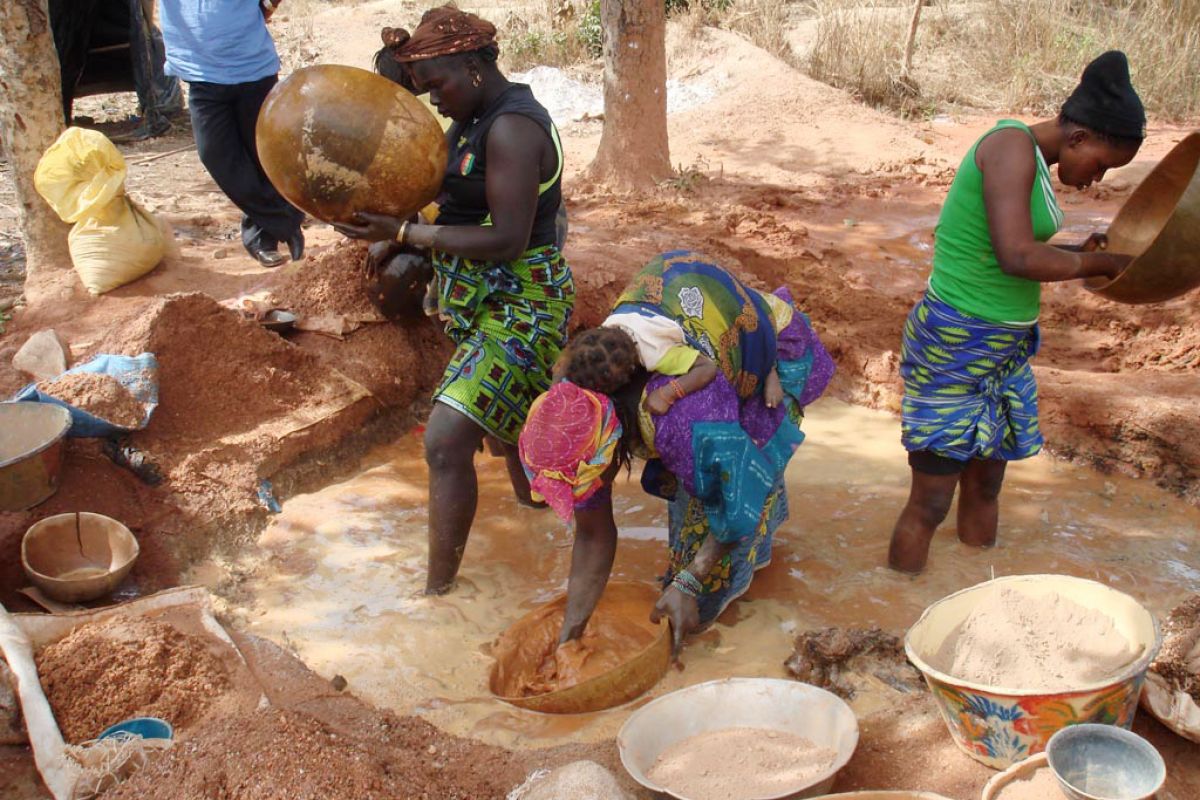 Over the past years, reports of human trafficking have increased in and around gold mines in Mali, West Africa. Many people, including children, are forced into labor, mainly in small-scale mining operations with little government oversight. Women and girls are also often forced into prostitution in bars and camps that surround the mines.
This new partnership between ICMC and its national member organization, Caritas Mali, aims to fight human trafficking through prevention and rescue of survivors. The Raskob Foundation for Catholic Activities, a U.S.-based private philanthropic foundation, has provided a portion of the funds for this project.
Through community outreach, the project will find and assist women and girls who are victims of human trafficking. Caritas Mali will identify survivors and offer them emergency shelter, clothing and hygiene kits. The organization will then provide them with psychosocial counseling, pastoral accompaniment and health services and help them reunite with their families whenever possible. The project will help school-aged survivors re-enter school and 20 adults will be selected for livelihood training to help them find employment free of abuse.
The project will also raise community awareness of the dangers of human trafficking. It will provide local communities with education on the rights of persons and families vulnerable to human trafficking, the risks related to irregular migration and patterns of recruitment used by smugglers to force people into human trafficking. Training will target at-risk populations including youth and unaccompanied minors. It will also engage religious and community leaders and teachers to better prepare them to detect trafficking and enable them to intervene.
To the extent permitted by pandemic restrictions, awareness-raising events will be held in communities near gold mines. Caritas Mali will also raise awareness through one-on-one outreach with at-risk youth in the regions of Kayes and Sikasso, where artisanal gold mining operations are most highly concentrated. Additionally, the project will experiment with new awareness-raising tools including social media messaging.
Gold mining accounts for about 70% of Mali's export revenues. Approximately 200,000 people depend on the industry for their livelihoods, mostly in the regions of Kayes and Sikasso, where the project will be implemented. In many small-scale mines, women make up the majority of workers, sometimes up to 90%. The number of children who work in mines is unknown, but they are most often assigned to transport minerals and water on their heads and backs.