UNHCR on Faith-Based Leaders, Communities and Organizations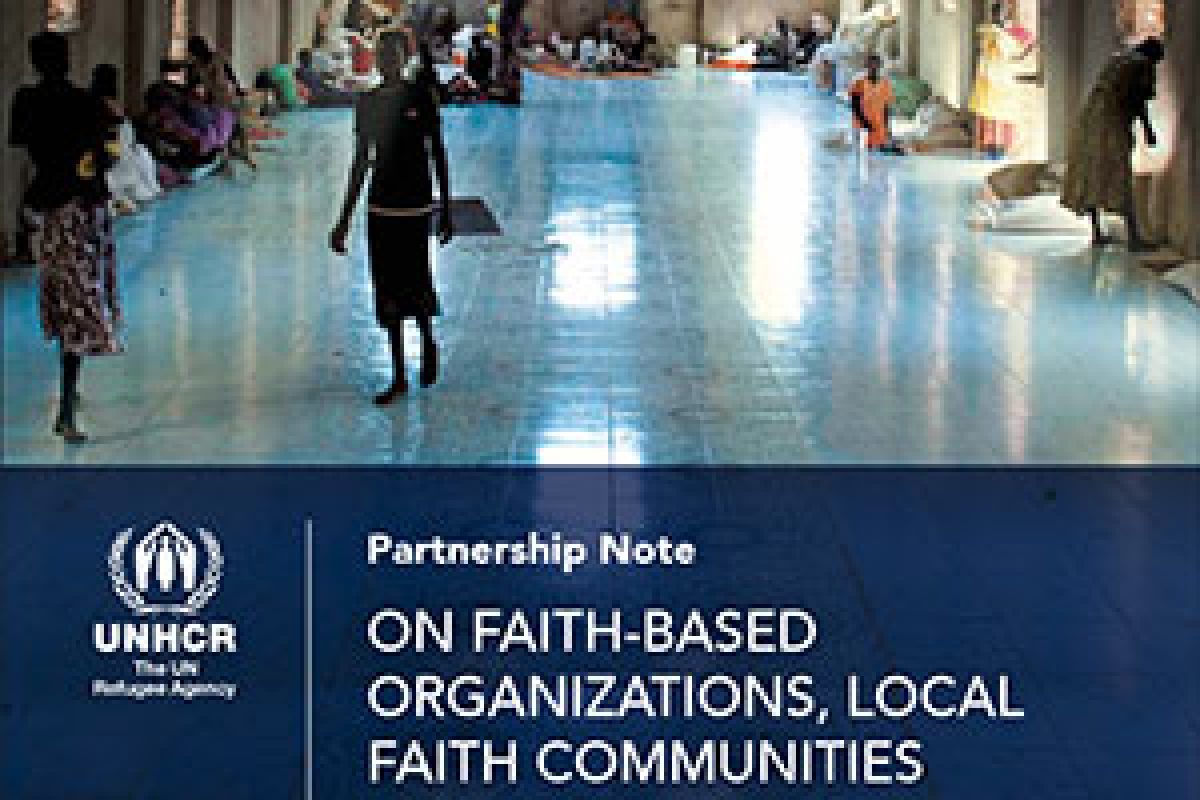 UNHCR recently embarked on a "journey of mutual discovery" with faith-based organizations by exploring the role of faith in humanitarian responses. The fifth High Commissioner's Dialogue on Protection Challenges, held in December 2012 on the theme of Faith and Protection, assembled over 400 representatives of faith-based organizations, faith leaders and other partners for a two-day discussion in Geneva on partnership with faith-based actors.
The resulting report, "Partnership Note on faith-based organizations, local faith communities and faith leaders", investigates the role that religious organizations can play in protecting the most vulnerable.
The gathering represented the first formal multi-faith dialogue in which UNHCR ever engaged. It explored the common values underpinning the notion of refugee protection in all of the world's major religions, also fostering deeper appreciation for and understanding of the role religion and spirituality plays in the lives of those UNHCR serves.
Participants in the Dialogue on Faith and Protection further recognized the importance of UNHCR's existing and potential partnerships with faith-based organizations, especially to improve the protection of person of concern to the organization (e.g. refugees, asylum-seekers, stateless persons and the internally displaced). Participants strongly reaffirmed the key principles underpinning humanitarian work (i.e. impartiality, nondiscrimination, respect for the beliefs of others, diversity, empowerment, equality, humanity, and protection against any form of conditionality), and acknowledged the need to respond to humanitarian situations according to these principles.
At the close of the event, the High Commissioner underscored "the valuable contributions that faith organizations and communities make to the protection of refugees and the displaced." He highlighted a number of concrete suggestions for follow-up, which included a call to develop guidance on 'faith literacy' for UNHCR staff